USDOT releases Automated Vehicles 4.0 report, 2020
5 minutes Date Launched: Jan 1, 2020 Dates given are approximate.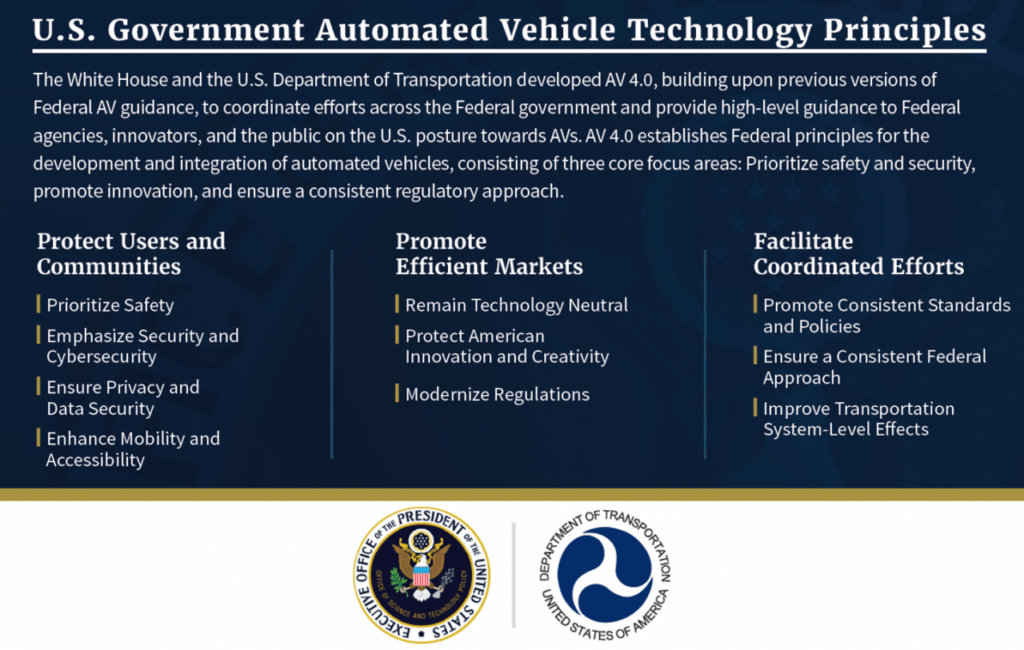 Summary
In January 2020, the USDOT released the Ensuring American Leadership in Automated Vehicle Technologies: Automated Vehicles 4.0 (AV 4.0) report, which aims to provide a shared approach to to AV technologies across as US governments.
The report is structured in three sections:
US government AV principles;
Administration efforts supporting AV technology growth and leadership; and
US government activities and opportunities for collaboration.
The report builds upon the previous reports released by the USDOT, including:
Public comments are accepted on the AV 4.0 report until April 2, 2020.
Download Supporting Documents