Veo Launches New Micromobility Program in Syracuse, NY 2021
5 minutes Date Launched: Sep 25, 2021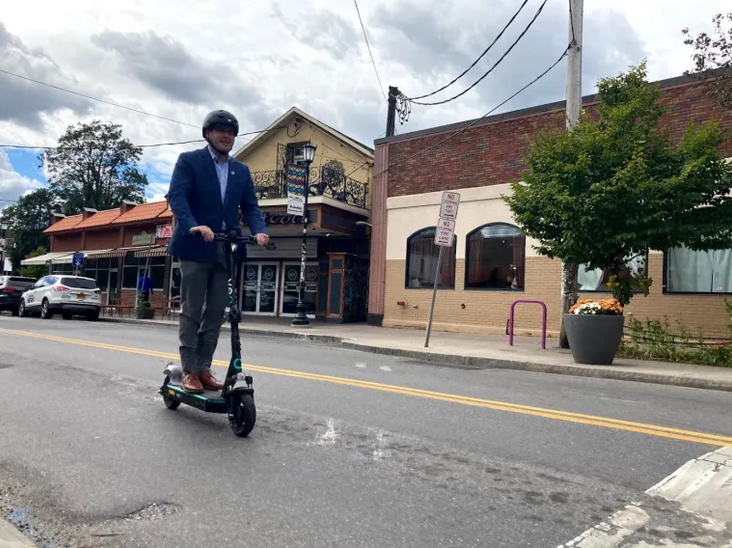 Summary
The City of Syracuse has relaunched its micromobility program, Syracuse Sync. Syracuse Sync, originally just a bikeshare program, was discontinued in 2020 in response to the COVID-19 pandemic. At the time, Gotcha was the transportation provider for the bikeshare program.
Under this new iteration of Syracuse Sync, Veo will provide both e-scooters and pedal assist e-bikes at no cost to the City of Syracuse. There will be an initial fleet of 50 bicycles and 250 scooters. These micromobility vehicles can be found at 30 locations, called corrals, around the city. Customers can borrow the bikes at a standard cost of $1 plus $0.20 per minute and the scooters for $1 plus $0.31 per minute. Low-income individuals can apply to receive a discount of $1 per ride on Veos' vehicles. The e-scooters and bicycles can be borrowed through scanning a QR code with the Veo smartphone app. Currently, Veo vehicles are available for rental at all times and the supply of these vehicles might change depending on their level of use.
Syracuse Sync's reintroduction to the community coincides with a recent decision from Centro, a local transit provider, to cut bus services. Veos' bicycles and e-scooters are valuable for many peoples' first and last miles on their transportation journeys. It will be important to see if this new iteration of Syracuse Sync plays a more permanent role in Syracuse's transportation environment.
Last updated October 6, 2021