Voi and Dublin Bus Launch Pilot in Dublin, Ireland, 2022
5 minutes Date Launched: Jun 8, 2022 Pilot Project Timeframe: 1 year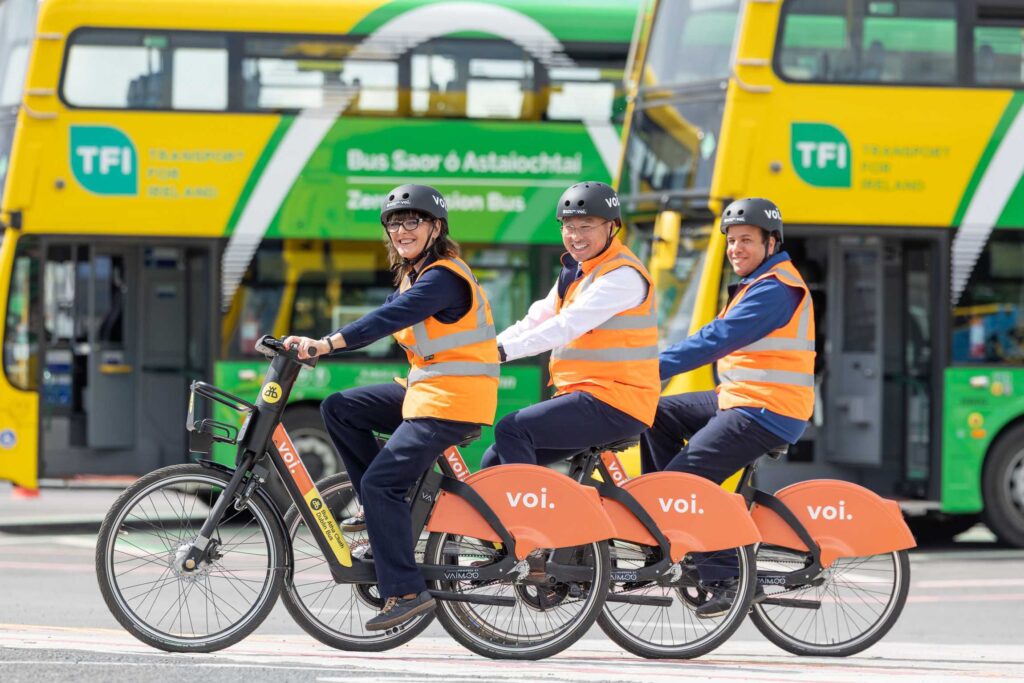 Summary
Voi has partnered with the Irish transport company Dublin Bus to launch a first-of-its-kind pilot project that will enable Dublin Bus employees to travel to and from bus facilities using a fleet of Voi e-bikes. The one-year pilot will include 20 Voi e-bikes for employees to use free of charge with the Voi-4-Dublin Bus pass. Bikes will be charged, maintained, and stored at eight Dublin Bus depots across the city, which currently house the company's transit vehicles. Voi will also supply several branded helmets for employees to use on their journeys. 
Although many micromobility pilots target transit riders, this initiative takes a new approach. It targets bus employees, encouraging them to adopt an active mode of transport and become familiar with micromobility's role in facilitating transit access. This approach will ultimately help Dublin Bus support customers in choosing how to fulfill their trips from transit.
This newfound venture encompasses a shift to more sustainable multimodal transportation in the Irish capital. The real-time data gathered from e-bike usage will provide insights on how micromobility can be used throughout the city to support first- and last-mile journeys, lower emissions, and improve overall transportation operations.
Last updated June 17, 2022