Divvy Introduces Charging Network for Electric Bikeshare Fleet, Chicago, IL, 2022
5 minutes Date Launched: May 5, 2022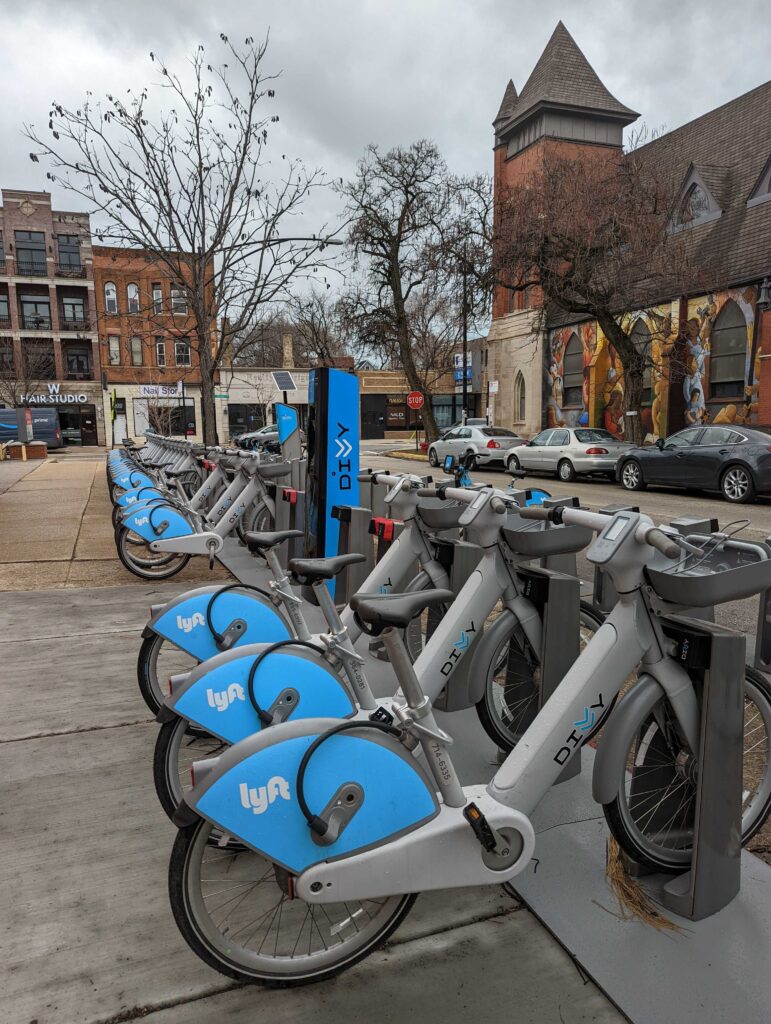 Summary
Divvy, a docked bikesharing system operated by Lyft and owned by the Chicago Department of Transportation (CDOT), is introducing a charging network for electric bikes at five docking stations across Chicago. Until now, Divvy staff would drive to all electric bicycles across the city to manually swap out empty batteries with charged batteries. These newly electrified stations can limit the travel required for the maintenance of Divvys' e-bikes.
Divvy is the first bikesharing system in the United States to offer charging stations for its electric vehicles. These newly electrified stations coincide with Lyft's introduction of dockable e-scooters in Chicago. While electrifying just five docking stations can only serve a limited number of customers across Chicago, both CDOT and Lyft can determine if expanding a charging network for micromobility vehicles is beneficial in the long term. CDOT and Lyft expect these charging stations to significantly reduce vehicle miles traveled (VMT) required for routinely swapping batteries. This transition can serve as a model for other electric bikesharing programs as cities and transportation providers look to expand shared mobility and address the effects of climate change.
Note: Divvy also offers non-electric bicycles to its users.
Last updated June 7, 2022