One Account, Many Transit Agencies: Integrating Transit Payments with NEORide EZfare
20 minutes Date Launched/Enacted: Mar 16, 2020 Date Published: November 28, 2022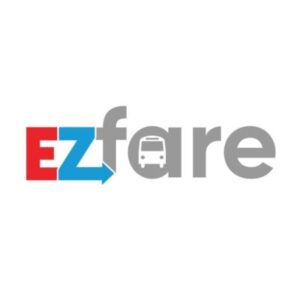 Brief Summary
NEORide is a council of governments that formed in 2014 to coordinate efforts between small and medium transit agencies.
NEORide received federal and state grants to launch EZfare, an account-based platform where transit customers at member agencies can purchase fares.
While not yet implemented, EZfare has created the infrastructure so participating agencies can institute fare capping.
NEORide is looking to grow the EZfare platform so customers can discover and book paratransit and other shared mobility services.
Upcoming efforts for NEORide include starting a one-click/one-call center that matches seniors and customers with disabilities with paratransit and human transportation services.
Description: Video interview with Katherine Conrad from NEORide.
Credit: Shared-Use Mobility Center (SUMC)


This pilot project is part of the Mobility Innovation Collaborative (MIC) program, a partnership between the Shared-Use Mobility Center and the Federal Transit Administration. The MIC program provides a comprehensive suite of technical assistance resources, promotes knowledge sharing activities, and captures stories and lessons learned from nearly 50 innovative mobility projects across the United States.
Introduction
How do you pay for your bus ride? With cash or credit card? A transit pass? Do you use a vending machine to pre-load transit fares? Or can you use your phone or a mobility wallet to pay your fares? Evolving technologies have created new means of payment; passengers see transit agencies adapt to these changes across the United States. In New York City, the Metropolitan Transportation Authority (MTA) recently transitioned to OMNY, a system that allows customers to pay for their fares by tapping their credit cards to validators. On the other side of the country, 24 transit agencies in the Bay Area allow customers to pay for their fares with a single Clipper card.
Existing and new technologies can model how to ease peoples' experiences with paying their transit fares. Unfortunately, many existing payment systems at transit agencies also create confusion. Often, customers must switch their means of payment or pay extra as they switch between transit systems in other communities. Other transit agencies have unintuitive and regressive fare policies or outdated technologies that complicate peoples' boarding processes. NEORide, based in Ohio, is looking to change this paradigm by banding many small and medium transit agencies together. Based in Ohio, NEORide was created to coordinate the efforts of transit agencies, now across five separate states. NEORide has engaged in various measures, most notable being EZfare, an account-based system that lets customers at 15 transit agencies in Kentucky, Michigan, and Ohio, to purchase and redeem their fares using an app on their smartphone. This case study explores EZfare's implementation process and how NEORide coordinates transit agencies to create a more integrated transportation system.
NEORide, a council of governments, was founded in 2014 to improve transit coordination among different transit agencies across Ohio. Since its founding, the Ohio Transit Risk Pool has served as the fiscal agent for NEORide. At first, NEORide had just three member transit agencies but has grown to 20 member agencies across Michigan, Ohio, Kentucky, West Virginia, and Arkansas. In March 2020, the Federal Transit Administration awarded the Stark Area Regional Transit Authority (SARTA), one of the founding member agencies of NEORide, with a nearly $2 million Integrated Mobility Innovation (IMI) grant to test and pilot EZfare, NEORide's biggest project to date. With this funding and subsequent grants, NEORide and most member agencies have collaborated to develop and implement EZfare as a mobility-as-a-service (MaaS) system. Since launching EZfare, both NEORide and the payment platform have grown in scope, with increasing cooperation between different transit agencies and new plans for coordination across different modes of shared mobility.
EZfare is premised on the idea that purchasing and redeeming fares should be seamless. Before EZfare, each transit agency offered customers their own means of paying for transit. These separate payment systems often meant that customers had to purchase their fares with cash on board vehicles, at central transit agency locations, or through individual transit agency websites. Different fare policies and discovery and booking platforms often created confusion, especially for customers who used more than one transit system. Now, all participating agencies offer users a central account-based platform where they can purchase their fares and passes. NEORide has contracted with Masabi, a booking and payment platform company, to develop a single account-based fare payment system called EZfare. EZfare consists of three core components:
The EZfare app. At this time, fifteen transit agencies across three states allow customers to purchase transit fares and passes through the EZfare app. EZfare also has an online portal where users can access and manage their accounts and fare values. Customers preload their accounts with cash values. When they transit services at any of the participating agencies, the fares are deducted from their account. At this time, fares are not transferable between transit agencies since fare structures differ between the participating agencies.
Fare validators. Masabi equips some buses of the participating transit agencies with its Justride-branded fare validators. Customers can redeem their fares by scanning a barcode on their phone at the validator. For buses not equipped with the Justride validators, customers can tap their screen to redeem their fare and show it to their bus driver as proof of validation. The ticket lasts for 30 minutes once it is redeemed. If individual bus agencies allow for transfers beyond the 30-minute period, customers must request a paper transfer ticket from their bus operator.
Partnerships with retail vendors (such as InComm/Vanilla Direct) to accept cash payments. Customers who are unbanked or underbanked can pre-load their accounts with cash at transit centers and many retail vendors in their communities, like pharmacies, grocery stores, convenience stores, and big-box stores. Customers who load their accounts using cash can then use their smartphones to redeem their tickets, just like customers with credit or debit cards. Soon, Masabi and NEORide plan on also giving customers the ability to pay their fares with smart cards; smart cards can help customers who do not have smartphones to redeem their tickets.
Overall, EZfare helps customers by providing a new centralized, more intuitive payment platform than the legacy systems of NEORides' participating agencies. Alongside the EZfare app, Masabi has an agreement with Moovit, Transit, and Uber so that users can purchase and redeem fares from EZfares' participating agencies in those respective apps.
At this time, 15 transit agencies across Kentucky, Michigan, and Ohio participate in EZfare service:
As a council of governments, NEORide has sought to improve coordination between its member transit agencies. While large transit agencies like the MTA in New York or LA Metro can influence broader practices in the transit industry due to their market power, NEORide's influence comes from banding separate transit agencies together, improving their mobility services across large regions. Plainly speaking, NEORide's goal with EZfare is to offer transit customers a streamlined transit ticketing system.
NEORide partnered with Cleveland State University to issue longitudinal surveys to transit users at different agencies using EZfare. 615 respondents completed the second survey round between September 2021 and February 2022. 245, or about 40% of respondents, indicated they used the EZfare system, compared to other payment options like cash or debit and credit cards; this was a 9% increase in EZfare usage for these users compared to the first survey cycle, when validators were not widely installed on buses across different transit systems. [1]
Users of EZfare offered positive feedback on the payment system. In the second survey, 98.3% of EZfare users believed that the platform made purchasing transit fare easier, 95.4% expressed that purchasing transit fares took less time, and 92.9% believed that EZfare helped to expedite the boarding process. Unfortunately, significant disparities exist between unbanked and banked customers. Only 31% of unbanked transit customers reported using EZfare in the second survey, compared to over 40% of banked customers. [2] While EZfare is a pleasant-to-use account-based payment system, NEORide and its agencies can work to bolster its utility for underserved and low-income communities.
NEORide has received an ongoing public funding stream from its participating transit agencies, the Ohio Department of Transportation, the Federal Transit Administration (FTA), and the Federal Highway Administration.
For implementing the EZfare project, NEORide received a $1,997,503 Integrated Mobility Innovation grant from FTA in March 2020. [3] The Stark Area Regional Transit Authority (SARTA) served as the fiscal agent for this grant.
NEORide received $3.3 million from the Ohio Department of Transportation (ODOT) for installing fare validators in vehicles across participating agencies and an additional $832,000 to purchase ticket vending machines. [4]
Beyond the EZfare, NEORide received two additional federal grants in August 2022, expanding the scope of its work. The Federal Highway Administration (FHWA) awarded NEORide an Advanced Transportation and Congestion Management Technologies Deployment (ATCMTD) grant of $1,493,313 to support the creation of EZConnect, a one-click/one-call type of program that pairs people with on-demand human transportation services. [5] FTA awarded NEORide a smaller grant of $338,600 from its Enhanced Mobility Innovation program to develop on-demand transportation software supported by a new data standard, the General On-Demand Feed Specification. [6]
NEORide prepares and distributes standard marketing materials to participating EZfare agencies, including videos, social media, posts, press releases, and a centralized EZfare website. EZfare is a centralized product whose brand belongs to NEORide and its participating agencies; its message is also the message of transit agencies across Ohio, Michigan, Arkansas, Kentucky, and West Virginia.


Description: Promotional video for EZfare from SARTA, a member agency of NEORide.
Credit: Stark Area Regional Transit Authority (SARTA)

Masabi, as the payment technology vendor for EZfare, has also marketed the MaaS platform considerably and received two industry awards:
In 2021, the American Public Transportation Association (APTA) awarded Masabi for "Best Marketing and Communications" for its "EZfare the Safe Way to Pay" campaign. [7]
The Ohio Public Transit Association (OPTA) also gave Masabi an Associate Engagement Award for EZfare. [8]
NEORides' participating agencies benefit from coordinating their message of operating a single fare payment platform.
EZfare looks to advance equity for transit users by providing access to cash payments and plans to implement fare capping. While EZfare is designed primarily for in-app credit card or debt payments, NEORide has also collaborated to accept payments in cash, which help unbanked and underbanked transit customers. Customers can go to many retail vendors, like pharmacies, grocery stores, and convenience stores, to load their EZfare accounts with cash payments. NEORide partnered with InComm, a payment solution vendor, to ensure that customers across many communities can access a broad range of retail partner locations where they can load their accounts.
Soon, EZfare plans to implement fare capping, a policy allowing users to acquire fare passes as they use transit systems instead of paying for the entire pass upfront. Fare capping eases the burden for customers who often cannot afford or rationalize paying the whole cost of a pass all at once. Fare capping often takes time for host agencies to implement, but EZfare provides a new infrastructure that makes this implementation process more convenient.
Soon, NEORide and Masabi hope to issue smart cards attached to peoples' accounts. These smart cards can be helpful to customers who do not own smartphones so they can still use the EZfare system. These customers can still manage their accounts through EZfare's online portal or loading their cards with cash at approved retail vendor locations.
NEORide also plans to integrate its member agencies' paratransit services into the EZfare platform. Customers with disabilities and seniors will be able to use EZfare's account-based system onboard different paratransit vehicles. Moreover, NEORide is using an ATCMTD grant to create a one-click/one-call system called EZConnect. EZConnect will help customers with accessibility needs more easily discover, book, and pay for paratransit and human transportation services. This latest round of funding will explore how the Transactional Data Specification (TDS) can help with payment coordination across multiple transit agencies.
NEORide and EZfare are a model for coordination for small and medium transit agencies across the United States. EZfare is a novel concept and can hopefully improve as a service to its users. As NEORide and its member agencies continue to develop EZfare and other services, the council of governments is encountering existing and upcoming challenges:
Transitioning in transit agencies offering customers fare-free transit: As a result of the COVID-19 pandemic, some NEORide agencies opted to temporarily or permanently implement zero-fare policies for their transit services. These policies have affected how NEORide coordinates its implementation of EZfare with these agencies.
Optimizing services for underbanked and unbanked customers: While EZfare offers cash payment options through its partnership with retail vendors, unbanked and underbanked customers still use the account-based system less than banked customers. NEORide is exploring how to expand EZfare usage for this segment of customers, including marketing its benefits. When more agencies implement fare capping, low-income customers will hopefully be drawn to using EZfare more.
Coordination among various transit agencies: NEORide, as a council of governments, requires the cooperation of many transit agencies across several states. What began as an organization serving only a limited number of transit agencies must now account for the needs of many more transit providers. Hopefully, NEORide will continue to grow and offer services like EZfare to more transit agencies. Still, it must also manage a more extensive range of small and medium transit agencies across potentially broader geographies.
EZfare is a breakthrough initiative for medium and smaller transit agencies, easing peoples' experiences with paying for their fares. As EZfare becomes more established in its participating communities and potentially elsewhere, NEORide hopes to implement new enhancements that improve its ability to be user-friendly. Some of these developments include:
Fare capping: Instead of requiring users to purchase passes completely upfront, they can earn passes as they use the transit system. For example, customers can purchase the equivalent of a weekly pass after paying for ten individual rides over seven days. After paying for those ten rides, they can use that same transit system for the remainder of that weeklong period at no extra cost. This approach to paying for transit improves equity for its users, especially those who cannot afford to pay for passes upfront. The transition to EZfare also gives NEORide transit agencies the infrastructure to implement fare capping more easily.
Credit card tapping options: Alongside using EZfare's cards, app, and partner apps to redeem transit fares, customers can also opt to pay their transit fares simply by tapping their credit and debit cards to the validators onboard the transit vehicles. If users pay with the same card, they can also take advantage of fare capping when implemented.
Integration with paratransit and microtransit services: With the recent EMI and ATCMTD grants, NEORide and its partner agencies have the opportunity to grow EZfare to include microtransit and human transportation services. The NEORide consortium plans to launch a one-click/one-call center called EZConnect, which pairs users with paratransit and other human transportation services. Additionally, the EMI grant helps NEORide develop on-demand transportation software using a new data specification, the General On-Demand Feed Specification.
Integration with other modes of shared mobility: NEORide hopes that the EZfare platform can also include third-party integration for other shared mobility services, like carshare, bikeshare, and shared e-scooters. Integrating these separate modes of shared mobility into the EZfare platform helps NEORide advance its vision of achieving mobility as a service across its communities.
EZfare is still a novel effort but is a pioneer in mobility as a service and interagency coordination in the United States. Many participating agencies might not have the resources to implement an EZfare-type of service alone. Still, NEORide has created a level of market power that makes EZfare impactful for agencies and its users. As NEORide continues to develop and implement EZfare, its member agencies will lead the way in fare policy, payment technologies, and regional coordination. Undoubtedly, EZfare has experienced and will encounter difficulties; its cash payment solution for unbanked and underbanked passengers is imperfect, and implementing fare capping can be complicated. At the same time, transit customers have positively received EZfare, and usage of the system is increasing. EZfare and other NEORide projects, like EZConnect. can broadly transform peoples' experiences with public transportation and shared mobility.
Key Considerations for Integrating Fare Payment Systems across Transit Agencies:
What is the state of existing fare payment systems across participating agencies?
How can you gain cooperation from potential transit agencies? Through a council of governments? Through professional associations?
How can you fund and support an integrated mobility-as-a-service (MaaS) effort? With federal, state, and local grants?
What technologies must participating agencies adopt to ensure that this service is functional?
What materials are necessary to ensure that marketing from transit agencies is consistent?
Have you conducted a transportation needs assessment to understand the customer traveling patterns and challenges?
What can external vendors offer to improve the reach of this new service?
What partnerships or mechanisms are necessary to ensure that underbanked and unbanked individuals can use this new service?
How else can transit agencies benefit from interagency cooperation? What other programs can improve shared mobility services beyond just a new account-based payment platform?
Watch an interview with Katherine Conrad who oversaw the implementation of the NEORide EZfare program.
Published on November 28, 2022
Related Items