The Importance of Shared, Electric Mobility
6 Sections 45 minutes Author: Shared-Use Mobility Center
Module Overview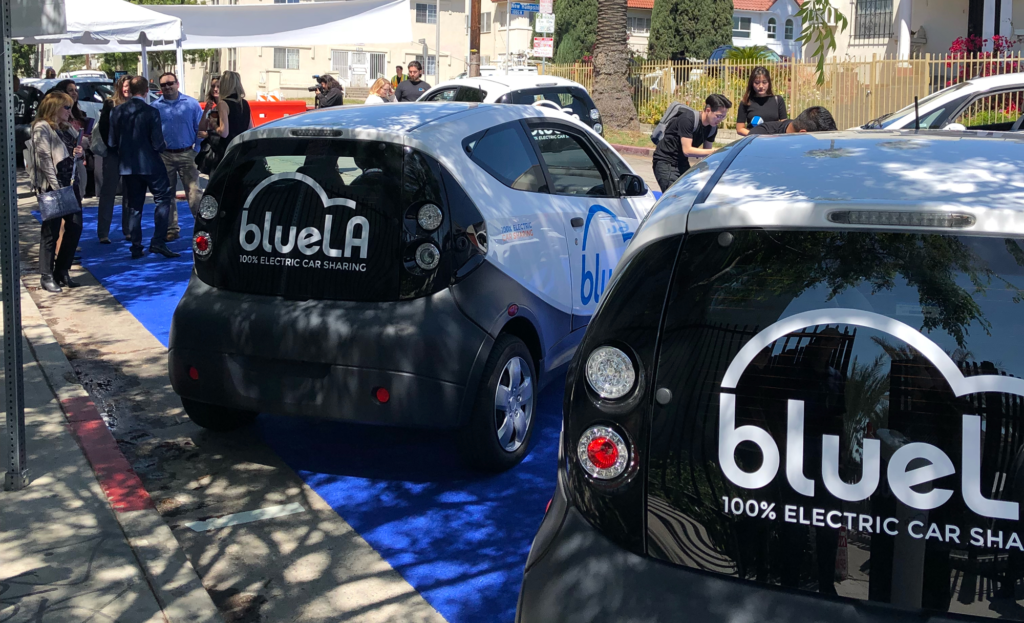 This Learning Module on the Importance of Shared, Electric Mobility is part of a collaboration between SUMC and the Hewlett Foundation that aims to explore a broad array of electric and shared mobility pilot projects across the US and to build greater understanding of these innovative projects across various disciplines.
Key Takeaways
A transition to electric mobility offers immediate impacts to public health, moving the mobile source pollution emitted from ICE vehicles away from population centers to distant power plants where energy is generated and point source pollution is better contained.
Shared mobility has seen tremendous growth in the last decade due to technological advances in smartphones and digital infrastructure. The relatively low cost of charging and maintenance compared to ICE vehicles helps bring down the total cost of ownership as shared vehicles are driven more, and widespread use of shared mobility can help create the economies of scale necessary to bring down the cost of batteries.
Many of these policies involve funding opportunities for EV infrastructure projects, regulations for manufacturers, and incentives to promote EV production and use as a means to improve public health and reduce transportation emissions.
Locations:
California EV Policies & Programs