Bird Brings New Bikeshare Program to Cleveland, OH, 2022
5 minutes Date Launched: Mar 1, 2022 Dates given are approximate.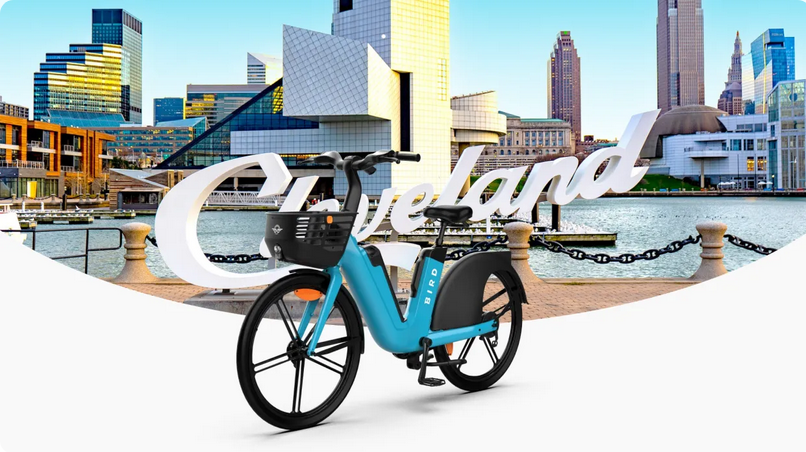 Summary
Bird, a micromobility provider, is expanding its bikeshare operations to Cleveland with a fleet of 100 dockless and pedal-assist electric vehicles. Customers can borrow these blue bicycles at a standard rate of $1 plus $0.45 per minute using a smartphone app. As a promotion, users receive a 50% discount for the first 30 minutes during their first bikeshare rental. The electric bicycles can operate up to a maximum speed of 20 miles per hour, per a local ordinance.
This new micromobility offering is in addition to an existing e-scooter program from Bird and a bikeshare program from Lime in Cleveland. Cleveland residents and visitors will have access to an expanded micromobility network in the city, enhancing peoples' choices for short trips and first-/last-mile mobility options.
Last updated May 2, 2022