Capital District Transportation Authority Expands Microtransit Service to Saratoga County, NY 2021
5 minutes Date Launched: Sep 20, 2021 Dates given are approximate.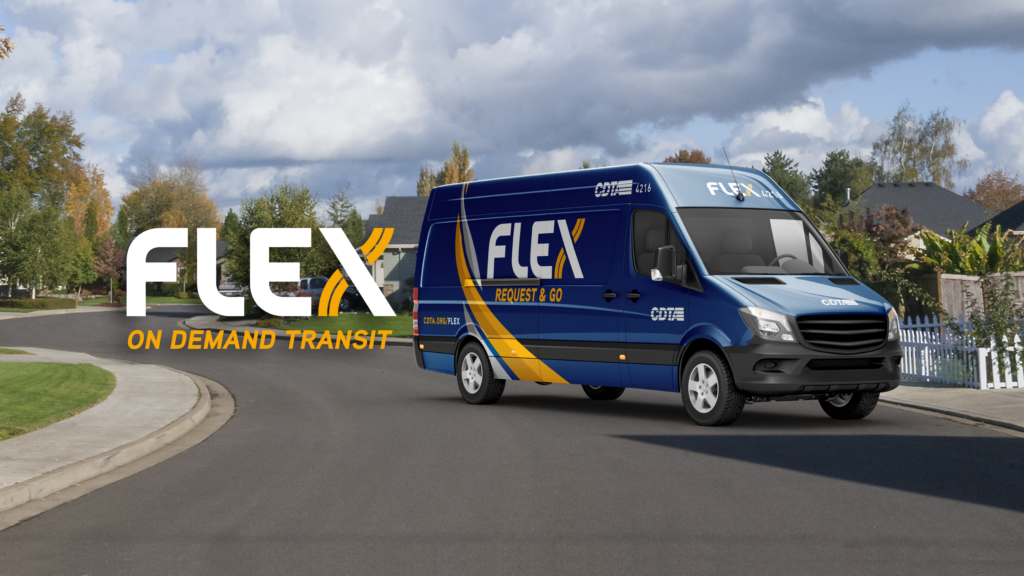 Summary
The Capital District Transportation Authority (CDTA), the transit provider for the Albany metropolitan area, has expanded FLEX, its mobility on-demand (MOD) service, to southern Saratoga County. CDTA first launched the FLEX service in January 2020, primarily serving areas like Colonie, Latham, the University at Albany, the Albany Medical Center, and the Albany International Airport. With FLEX's expansion into Saratoga, customers can now request curb-to-curb rides in areas like Mechanicville, Halfmoon, and Clifton Park.
Customers can request rides in real-time on the Southern Saratoga County FLEX service through the TransLoc app or by calling CDTA. Rides for this FLEX Zone are available from 7 AM to 8 PM during the work week and from 10 AM to 6 PM on weekends. During the initial pilot period, FLEX rides in Saratoga County are fare-free. FLEX vans can fit up to eight passengers at a time.
CDTA is using the FLEX service to better serve the needs of suburban customers and people with disabilities. It'll be important to observe how much demand is placed on this microtransit system as a result of this expansion.
Last updated October 5, 2021