City Launches Electric Bike Voucher Program, Tampa, FL, 2023
5 minutes Date Launched: Mar 1, 2023 Dates given are approximate.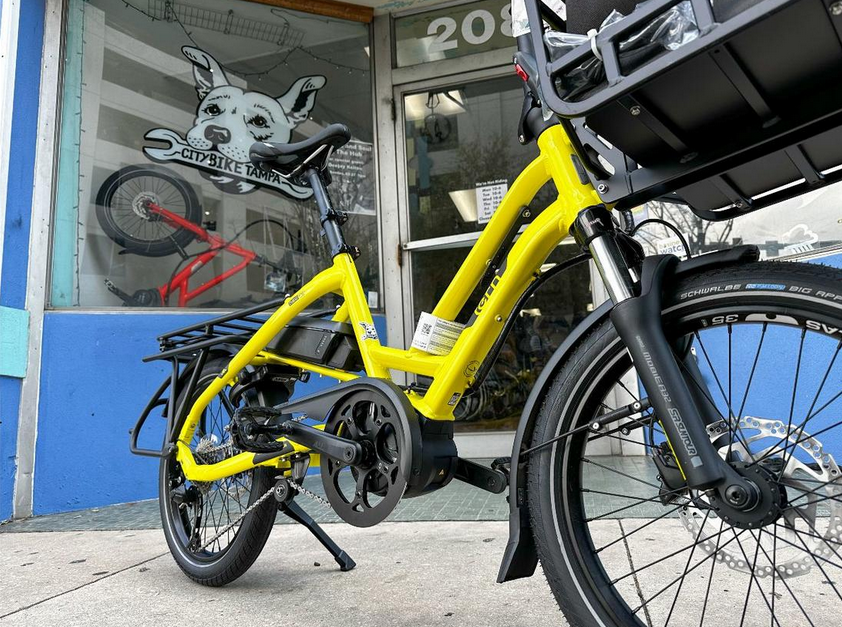 Summary
The City of Tampa, Florida launched a new program where residents can receive vouchers for electric bike purchases. Through this program, the city's Mobility Department is issuing 180 vouchers through a lottery. Selected customers can purchase their e-bikes at one of six Tampa-based stores, where the value of the voucher is discounted from the retail price of the bicycle. For Class I e-bikes, standard vouchers amount to $500 and are $1,000 for income-qualified residents. Class I e-bikes have a motor that operates up to a speed of 20 miles per hour when users pedal their bicycles (aka. pedal-assist bicycles). For pedal-assist e-cargo bikes, standard vouchers are $1,000 and $2,000 for income-qualified recipients. For this program, income-qualified participants have an income at or below the Area Median Income for Tampa, which is $59,893. For this cycle, the city issued 60 vouchers for standard Class I e-bike purchases, 50 vouchers for income-qualified Class I e-bike purchases, 50 vouchers for standard e-cargo bike purchases, and 20 vouchers for income-qualified e-cargo bike purchases.
During the application process, over 900 residents submitted applications to be considered for the voucher lottery. The City of Tampa to support its efforts related to sustainability and congestion mitigation. Several cities across the United States have piloted similar e-bike subsidy programs, demonstrating the popularity of expanding e-bike use from a policy standpoint. Standard e-bikes and e-cargo bikes have an average retail cost of $1,500 and $3,000, respectively. E-bike subsidy programs can incentivize the purchase and use of e-bikes and hopefully replace many car trips for its participants.
Last updated May 17, 2023