City to Launch Bikeshare Program, Portland, ME 2021
5 minutes Date Launched: Jun 1, 2022 Dates given are approximate.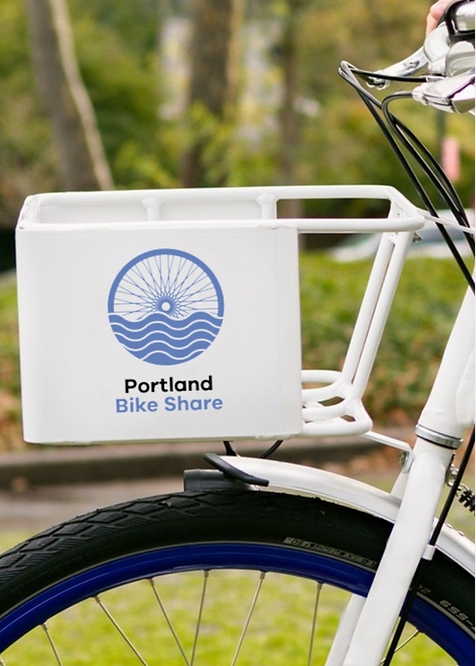 Summary
The City of Portland will launch a new seasonal bikeshare system in summer 2022. Tandem Mobility will serve as the turnkey partner for this program, providing and supporting this programs' docks, bicycles, software, and staff. In the program's first season, there will be a fleet of 150 pedal bikes and 50 e-bikes. Customers can borrow the bikes by scanning a QR code on a smartphone app. A standard fare in this bikeshare program is $1 plus $0.15 per minute to use a pedal bike and $1 plus $0.25 per minute for an e-bike. The City of Portland is in the process of soliciting a sponsor to support this bikeshare program financially. Bikes will be unavailable to rent in the winter months.
The City of Portland outlined the following goals for a bikeshare program when it issued a request for proposal (RFP) in May 2021:
Promote and encourage bicycling as a safe and sustainable mode of transportation for short local trips,

Expand low-cost, low barrier, and equitable transportation options,

Provide additional first-mile and last-mile options to the city's transit stops and transportation hubs (bus, ferry, passenger rail, inter-city bus, and airport),

Decrease drive alone trips and increase the share of bicycling trips within Portland,

Support Transportation Demand Management programs of institutions, businesses, and other entities, and

Expand tourist travel options and encourage car-free visits to Portland.
Portland's first season partnering with Tandem Mobility will help them explore and evaluate how a bikeshare program can help them achieve these goals.
Last update December 1, 2021