Community Members Add Pop-Up Bike Lane to Connect with Trail, Houston, Texas, 2021
5 minutes Date Launched: Mar 13, 2021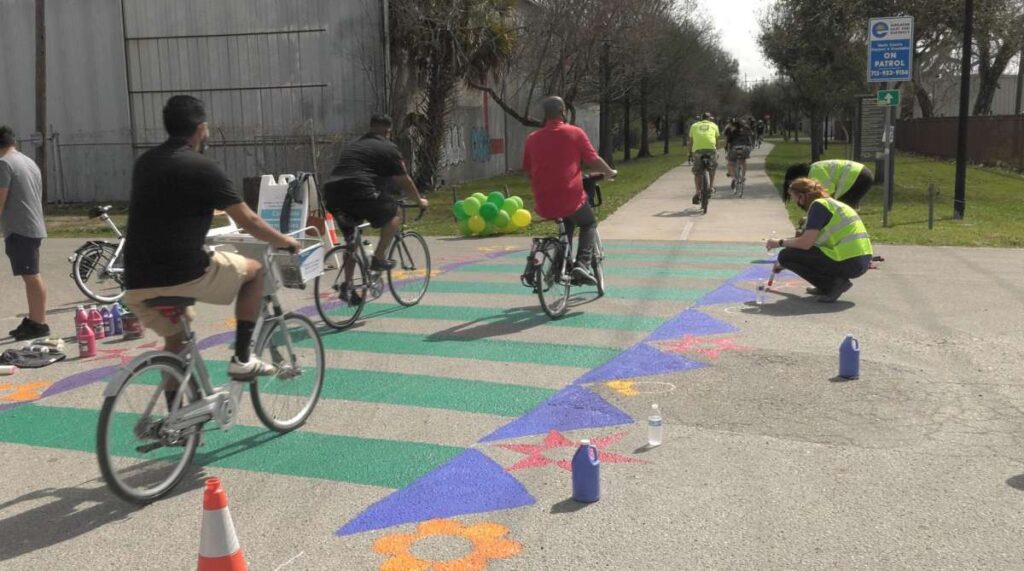 Summary
Community members gathered from 10 AM to 2 PM on Saturday, March 13th to paint a pop-up bike lane in the East End neighborhood of Houston. After receiving pressure from residents in the city's Second Ward, the Houston Planning & Development Department hosted this event as part of a tactical urbanism effort on Commerce Street between Drennan Street and Milby Street, an industrial two-block stretch.
At the intersection of Commerce Street and Drennan Street, the Harrisburg Hike and Bike Trail abruptly ends, feeding cyclists into a street that is poorly marked and has considerable truck traffic. The pop-up lane, painted with bright colors and clear markings, demonstrates the need to improve connectivity within Houston's bicycle network.
Infrastructure improvements for bicycle and pedestrian networks play a critical role in promoting multimodal transportation options in communities. Specifically, tactical urbanism efforts can help communities play a participatory role in envisioning what more permanent changes to a transportation network might look like.
Last updated March 31, 2021