E-Bike and Cargo Bikeshare Programs Start in Ghent, Belgium, 2022
5 minutes Date Launched: Jun 1, 2022 Dates given are approximate.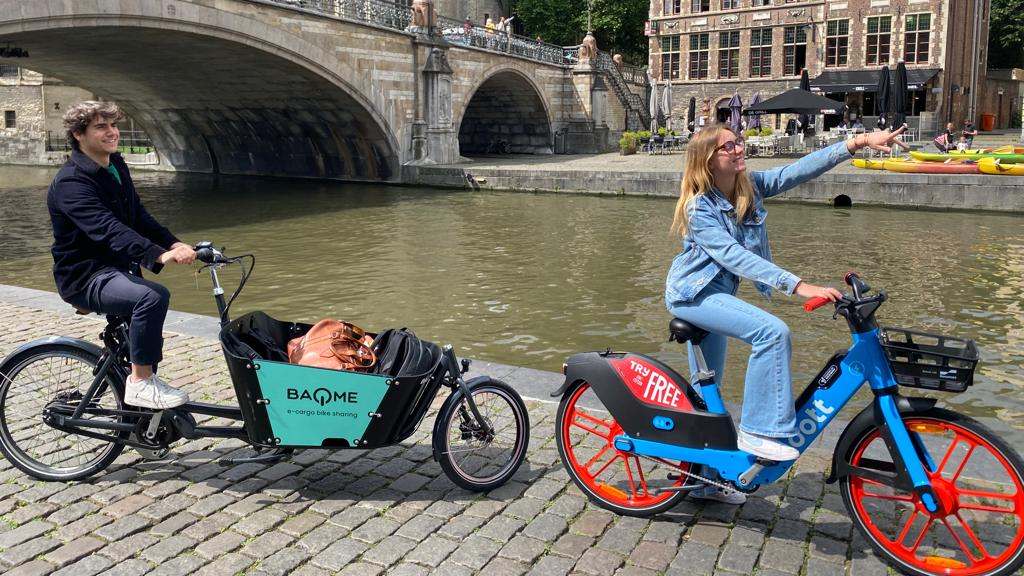 Summary
BAQME and Dott are partnering to offer different electric bikesharing programs in Ghent. Specifically, Dott will offer a fleet of up to 600 electric bicycles, while BAQME will give users access to a fleet of 100 electric cargo bicycles. At first, Dott will provide just 200 bikes and will increase its fleet over time. Both BAQME and Dott offer free ride promotions to users in Ghent: in June 2022, Dott offered unlimited free rides to customers, and with BAQME, customers need not pay for their first ride for up to one hour. A single ride costs €1 plus €0.23 per minute on Dott and €1.95 plus €0.10 per minute on BAQME. BAQME also offers customers a variety of short- and long-term passes:
Reserved rides of up to 20 minutes cost only €0.50;
A 24-hour pass costs €24; and
A monthly pass costs €150.
Electric bikeshare has become increasingly popular worldwide, and cargo bicycles present a different type of utility to customers. Partnerships like this can demonstrate how different types of bikes can help fulfill different needs. Hopefully, this mix of traditional and cargo electric bicycles can meaningfully encourage customers to use other forms of shared mobility and drive less for short trips.
Last updated July 27, 2022