Free Shuttle Rides Available in Downtown West Palm Beach, FL 2021
5 minutes Date Launched: Oct 18, 2021 Pilot Project Timeframe: 3 months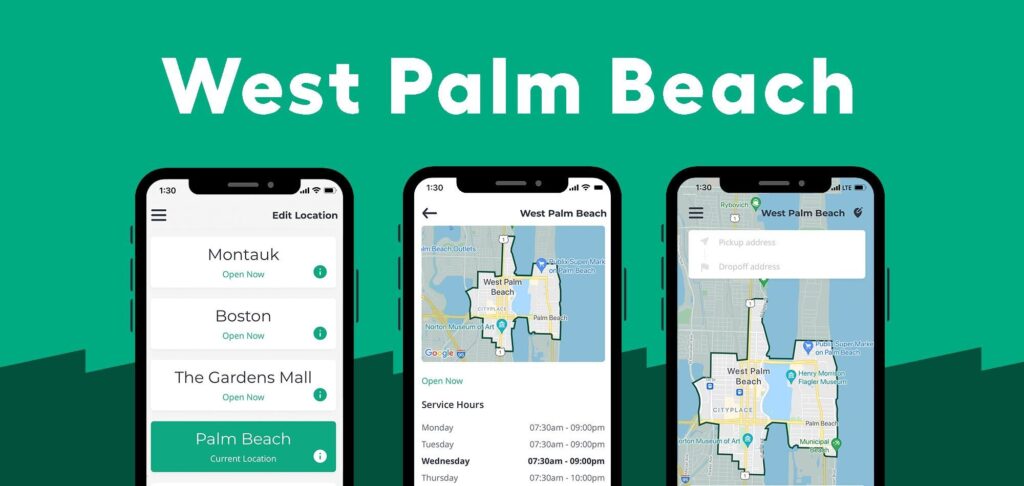 Summary
The West Palm Beach Downtown Development Authority (DDA) has partnered with Circuit to host a three-month electric shuttle pilot. In this service, customers can use the Circuit app to request fare-free shared shuttle rides throughout downtown West Palm Beach and the Town of Palm Beach. Circuit will provide a fleet of six shuttles that can hold up to six passengers at a time. During the pilot period, this shuttle service will have the following operating hours:
7:30 AM to 9 PM, Monday through Wednesday
7:30 AM to 10 PM, Thursday and Friday
10 AM to 10 PM, Saturday
10 AM to 8 PM, Sunday
This pilot can help the West Palm Beach DDA determine if this mobility service is viable and significantly impacts the service area's transportation network. Shuttle services like this can bolster commerce in certain areas while improving first- and last-mile transportation options. It will be important to see if this shuttle service extends beyond the pilot period and if peer communities adopt similar services.
Last updated January 3, 2022