Transit Agency Pilots Downtown Shuttle Service, Lakeland, FL, 2021
5 minutes Date Launched: Jul 1, 2021 Dates given are approximate.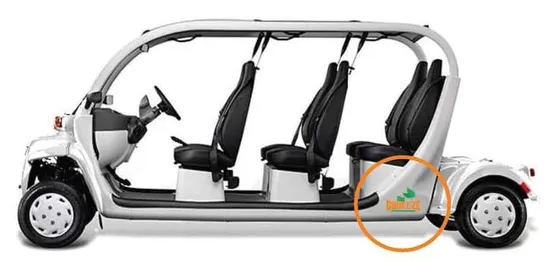 Summary
Citrus Connection, the transit agency for Polk County, has announced a one-year shuttle service pilot, called the Squeeze, in downtown Lakeland. Starting in July 2021, the Squeeze will have a fleet of two electric street carts that move along fixed routes in the area around the general vicinity of Munn Park. Each cart is expected to transport up to eight passengers at a given time and will operate during weekend lunch hours and weekend evenings. Customers will be expected to purchase their fares through Citrus Connection's smartphone app.
Funded largely through federal stimulus dollars resulting from the COVID-19 pandemic, the Squeeze is part of a larger effort to facilitate local commerce as vaccination rates are expected to increase. As more people return to in-person work and tourism increases, efforts like these can play a significant role in drawing people back into using transit and shared-mobility services. Beyond the pilot period, it will be important to observe if this service is sustainable and how it contributes to Lakeland's transportation network long-term.
Last updated May 5, 2021