Helbiz Brings Electric Bikeshare to Orlando, FL, 2022
5 minutes Date Launched: Jul 1, 2022 Dates given are approximate.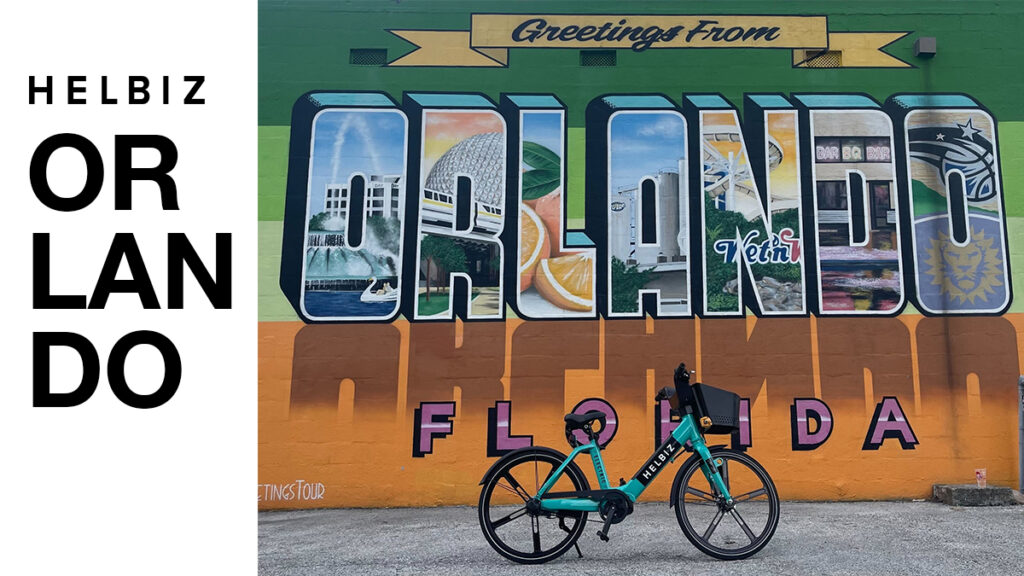 Summary
Helbiz is introducing a fleet of up to 400 dockless shared e-bikes to Orlando's downtown. The micromobility operator recently added electric bicycles into their mix of vehicles available for short-term rentals. The e-bikes have GPS technology that uses geofencing and slows the vehicles in designated areas. Customers can borrow bicycles from Helbiz at a rate of $1 plus $0.39 per minute. As a safety measure, Helbiz also provides customers with free helmets through its website and at a local coffee shop.
Orlando already has an extensive micromobility program with several other operators providing e-scooters to the area. E-bikes from Helbiz give another choice for users looking to travel short distances.
Last updated September 14, 2022