Lyft Offers Autonomous Rides in Austin, TX, 2022
5 minutes Date Launched: Sep 1, 2022 Dates given are approximate.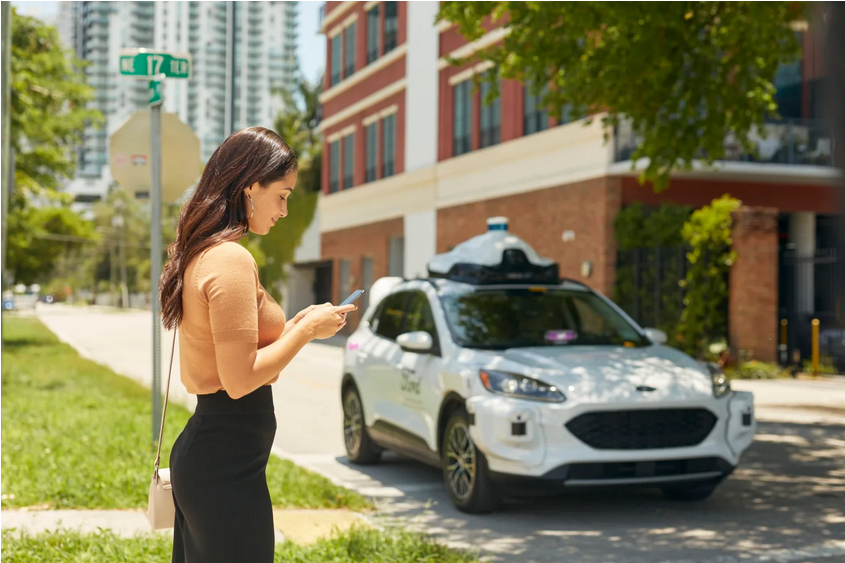 Summary
Lyft, a transportation network company (TNC), has announced that it is now offering autonomous rides as an extension to its ridehail service in Austin. Customers can book rides on autonomous vehicles (AVs) using Lyft's mobile app. Additionally, customers can use the Lyft app to unlock the AVs' doors upon arrival, start their ride, and contact customer support services. Rides cost the same as rides on Lyfts' manually driven vehicles. The AVs are cars from Ford, with supporting technology from Argo AI. At this time, there is a fleet of about 20 self-driving cars in Lyft's Austin AV program. While the rides are autonomous, the vehicles will be staffed with a testing specialist for the time being to assist with any troubleshooting.
TNCs and transportation agencies are increasingly testing AVs as part of their mix, touted for their potential to improve road safety. This AV program and similar initiatives in Las Vegas and Miami can help Lyft, Argo AI, public agencies, and other shared mobility partners determine how and if to implement AVs on a broader scale in the future.
Last updated November 29, 2022