Pie Capital Expands Subsidized Rideshare Program, Kyle, TX 2021
5 minutes Date Launched: Oct 1, 2021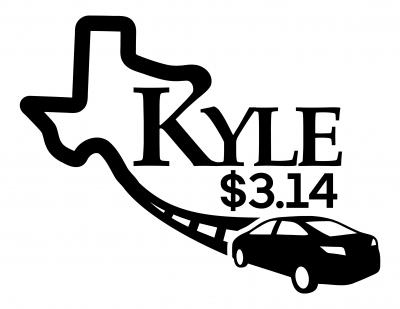 Summary
The City of Kyle has expanded  its Uber Kyle $3.14 program. Rides for customers cost $3.14 as an homage to Kyle's reputation as the Pie Capital of Texas (the number 𝝅/pi equates to approximately 3.14). With this program, customers can use Uber, a ridehailing service, to travel anywhere within Kyle at a subsidized rate. After customers pay an initial fare of $3.14, the City of Kyle subsidizes the ride for up to an additional $10. Customers pay any additional fare that exceeds the $10 subsidy. When Uber Kyle $3.14 first began in October 2020, customers could use the service for up to eight trips per month. With the program's expansion, the City of Kyle offers extended monthly perks including:
Up to 10 subsidized Uber trips inside the city limits of Kyle
One additional subsidized round trip to the Austin Veterans Administration
Two one-way trips to or from the Austin-Bergstrom International Airport, where customers need only pay 31.4% of the base fare.
Uber Kyle $3.14 is available to all Kyle residents and visitors. Customers receive their discounts by requesting a voucher through the City of Kyle's app and then redeeming that voucher inside the Uber app. Wheelchair accessible rides are available also on Uber Kyle $3.14 through UberWAV, Uber's service for people with disabilities. The City of Kyle is supporting this program with $130,000 from its municipal budget.
The City of Kyle is using this service to provide additional mobility options to people in this growing community outside of Austin. Kyle has an AllTransit score of 0.0 due to it having no transit services. Uber Kyle $3.14 can help people to access important destinations at a low cost when their transportation options are otherwise limited.
Last updated October 18, 2021