RIDOT launches autonomous electric vehicle pilot program with May Mobility: "Little Roady Shuttle", Providence, Rhode Island, 2019
5 minutes Date Launched: May 15, 2019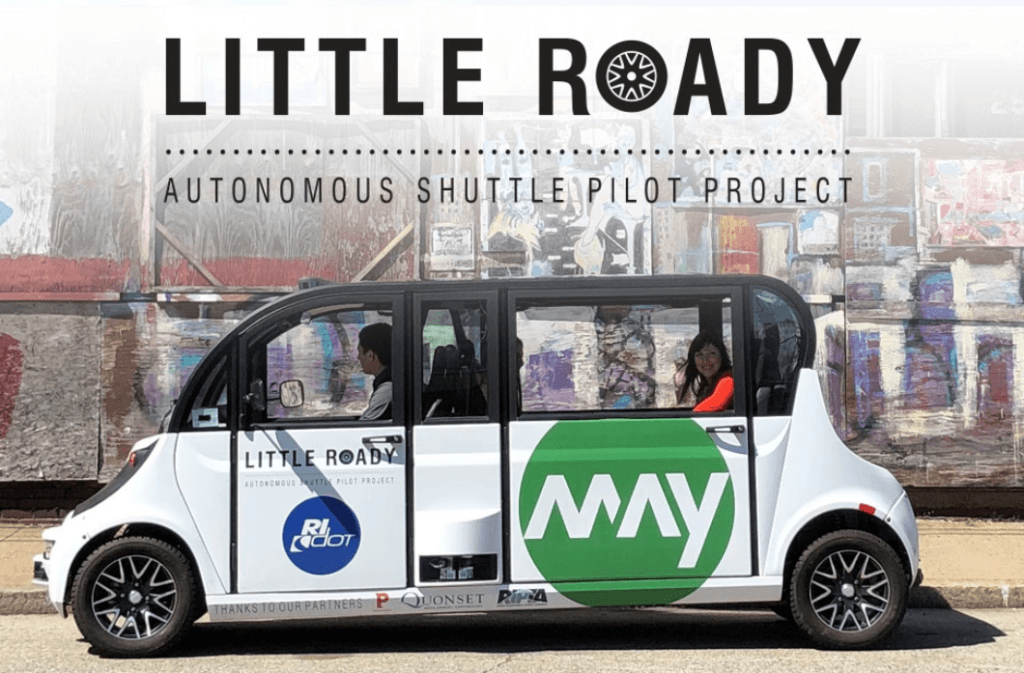 Summary
The Rhode Island Department of Transportation (RIDOT), in partnership with May Mobility, Inc., has launched the autonomous "Little Roady Shuttle" pilot program in Providence, Rhode Island. Through this pilot, as of May 15, Little Roady vehicles are offering free shuttle service between Olneyville Square and Providence Station, everyday from 6:30am to 6:30pm. The shuttles are available every 10-15min and can be ridden on a first come, first serve basis. The route has 12 stops and a total trip time of around 20-25min. The Little Roady shuttles, which use sensors and "intelligent software" to navigate, are provided by May Mobility and have undergone 500 hours of testing. RIDOT hopes to use the pilot to learn more about this new mobility technology.
See the Little Roady AV Case Study to learn more about the pilot project.
Contributed through a partnership between the Shared-Use Mobility Center, ITS America and the Federal Transit Administration's Mobility on Demand Program. 
Updated May 2019
Download Supporting Documents