Trips on BI Ride Now Available for Request through App, Bainbridge Island, WA 2021
5 minutes Date Launched: Jul 7, 2021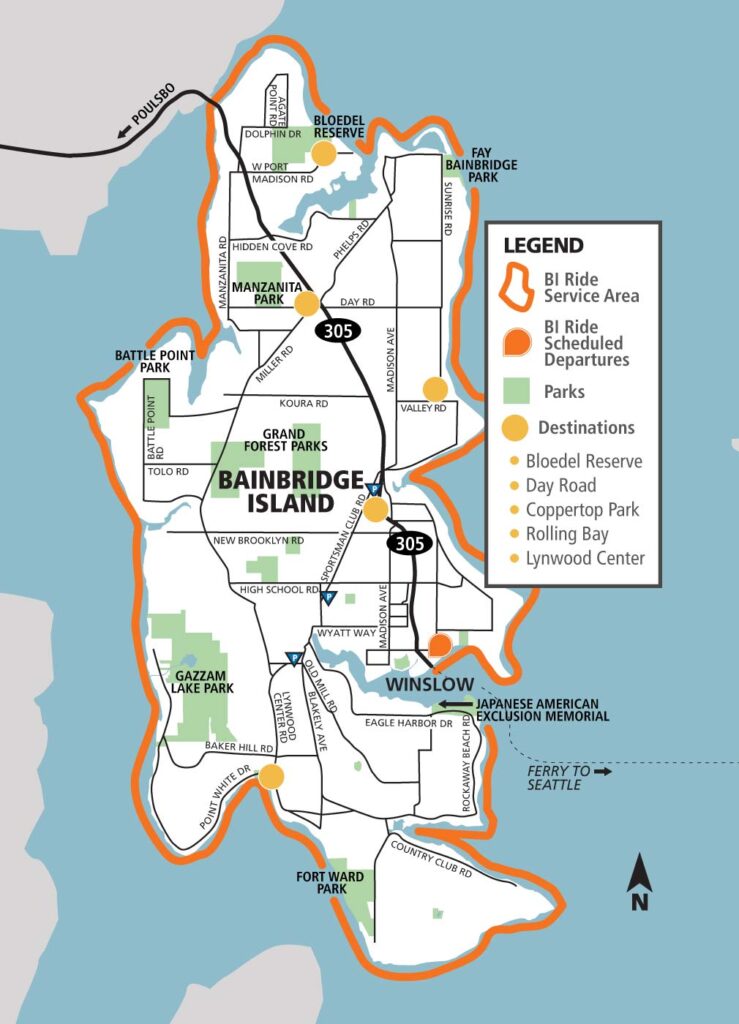 Summary
Customers can now request trips with BI Ride, a mobility on-demand (MOD) service for Bainbridge Island, through the Ride Pingo app. Hosted by Kitsap Transit, BI Ride has served the Puget Sound community since 2008. Leading up to Kitsap Transit's adoption of the Ride Pingo app, customers could request trips on BI Ride in two ways:
By calling a designated phone line at Kitsap Transit making a reservation, where the pickup and dropoff locations would be specified.
By boarding the bus directly at the Bainbridge Island Ferry Terminal at certain times of a given day. The Bainbridge Island Ferry Terminal serves as an origin for an otherwise flexible bus route. At the origin, a customer can direct the bus driver where to be dropped off.
Customers can still request trips on BI Ride through the above options. Now, the Ride Pingo app gives customers a third means of ride requests, with the intent of making the service more user friendly. A single trip on BI Ride costs $2, the same as a ride on a Kitsap Transit fixed-route bus, and can be paid in cash, by ORCA card, or through the Ride Pingo app. BI Ride operates from 8:45 AM to 3:30 PM during the work week and from 9 AM to 6 PM on Saturdays. BI Ride originates at the Bainbridge Ferry Terminal seven times a day during the work week and at eight separate times every Saturday. The Ride Pingo app is developed by The Routing Company.
The City of Bainbridge Island sees BI Ride as an integral part of its Climate Action Plan, which sets a goal of reducing greenhouse gas emissions to only 10 percent of 2014 levels by 2045. While BI Ride has played a significant role in Bainbridge Island's transportation landscape for over a decade, its newfound discoverability through the Ride Pingo app could attract new customers, by increasing its ridership and reducing vehicle miles traveled in the community. Overtime, it will be important to evaluate if the community's use of the Ride Pingo app makes a robust change in BI Ride's use.
Last updated July 12, 2021