White Paper: Objective-Driven Data Sharing for Transit Agencies in Mobility Partnerships
5 minutes Date Launched: Jul 10, 2019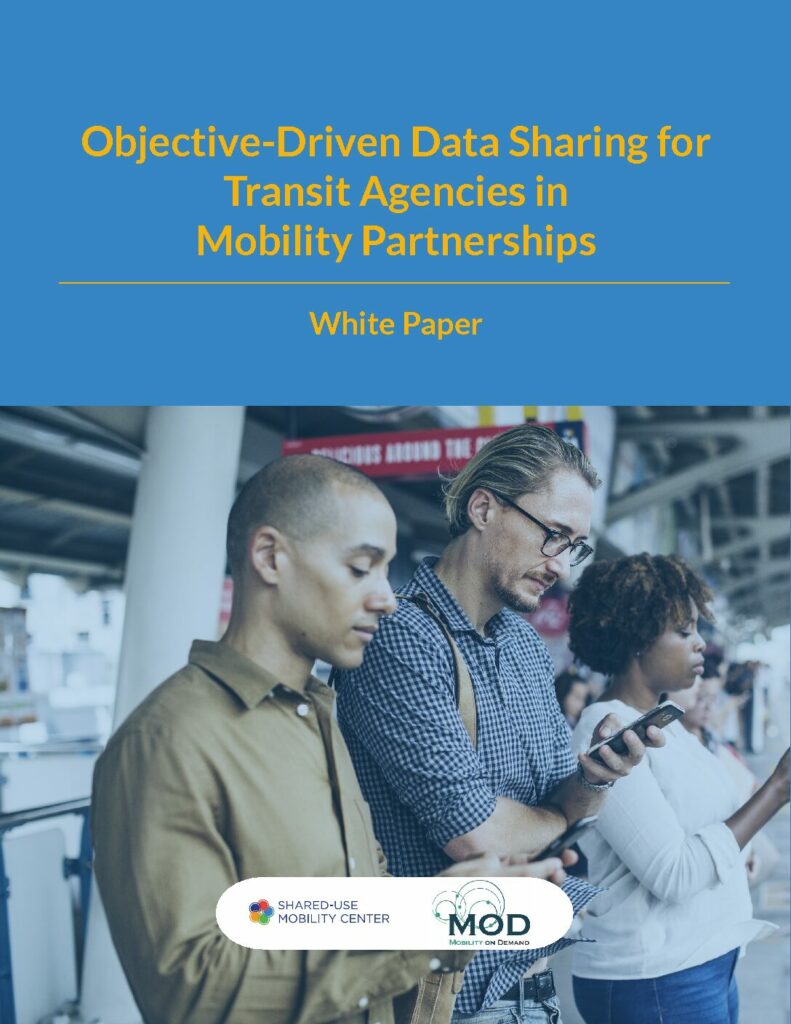 Summary
The Shared-Use Mobility Center has published a white paper, Objective-Driven Data Sharing for Transit Agencies in Mobility Partnerships (read the Executive Summary, here)
Advanced technologies are fueling the growth of app-enabled mobility service providers. Transit agencies and cities have looked to partnerships with these new providers—Mobility on Demand (MOD) solutions—to enhance their public transit services. A primary challenge for transit agencies in implementing Mobility on Demand (MOD) solutions has been reaching an agreement between the public and private partners over data sharing.
Drawing on lessons learned from the Federal Transit Administration's (FTA) MOD Sandbox program and beyond, this white paper aims to help transit agencies overcome this hurdle by determining the right data-sharing approach for their project and considering the benefits and trade-offs of various options. The paper further details current data-sharing practices and real-world scenarios, aiming to give agencies a guide on establishing mobility partnerships with local operators.
Both the paper and the executive summary, which are attached in the documents section, are optimized for screen readers. Go to the Shared-Use Mobility Center publications page for a complete archive of our reports, papers, and plans.
Updated July 2019
Download Supporting Documents