MOD On-Ramp Program Lesson Learned Webinars
45 minutes Date: Jul 1, 2020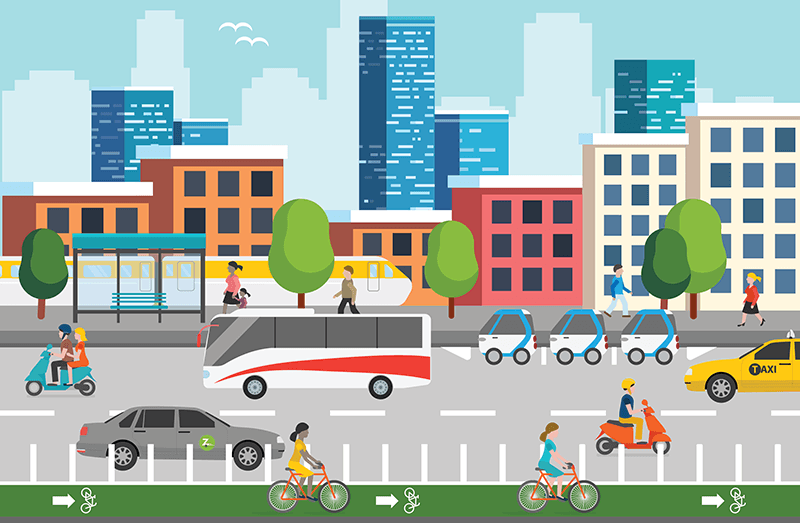 Summary
On June 23 and June 30, 2020, the Shared-Use Mobility Center hosted the MOD On-Ramp Program Lessons Learned Webinar Series. Over the course of two webinars, the six MOD On-Ramp Program participant agencies shared with the public their experiences and lessons learned in developing mobility projects addressing integration and first and last mile solutions.
The Mobility on-Demand (MOD) On-Ramp Program, a partnership between the Federal Transit Administration (FTA) and the Shared-Use Mobility Center (SUMC), served as an incubator to develop innovative mobility on-demand ideas into implementable projects. For 18 months, the Shared-Use Mobility Center provided technical assistance to six transit agencies across the country to engage local partners and communities, develop business plans, and support other project-building strategies for each project.  During the MOD On-Ramp Program, SUMC conducted a series of site visits and local workshops with each of the six participant transit agencies to discuss their proposed mobility projects – as well as their potential challenges and future feasibility – with local partners, communities, and stakeholders. In addition to obtaining feedback from local stakeholders, the six participant agencies benefited from SUMC's technical assistance, from the interactions with the transit agencies participating in the MOD Sandbox Program, as well as from the insights provided by industry experts at the national MOD On-Ramp workshops.
MOD for Mobility Integration
In the first webinar, three MOD On-Ramp agencies presented their projects towards mobility integration: Capital Metro bike share integration to transit; IndyGo's mobility hubs; and Tompkins County's Mobility-as-a-Service (MaaS) platform for small urban and rural communities. 
MOD for First/Last Mile Solutions 
June 30, 2020
In the second webinar, three MOD On-Ramp agencies presented their projects exploring First/Last Mile solutions: 
Last updated April 15, 2022