City Launches Autonomous Shuttle Pilot, White Bear Lake, MN, 2022
5 minutes Date Launched: Aug 1, 2022 Date Ended: Jul 31, 2023 Dates given are approximate. Pilot Project Timeframe: 1 year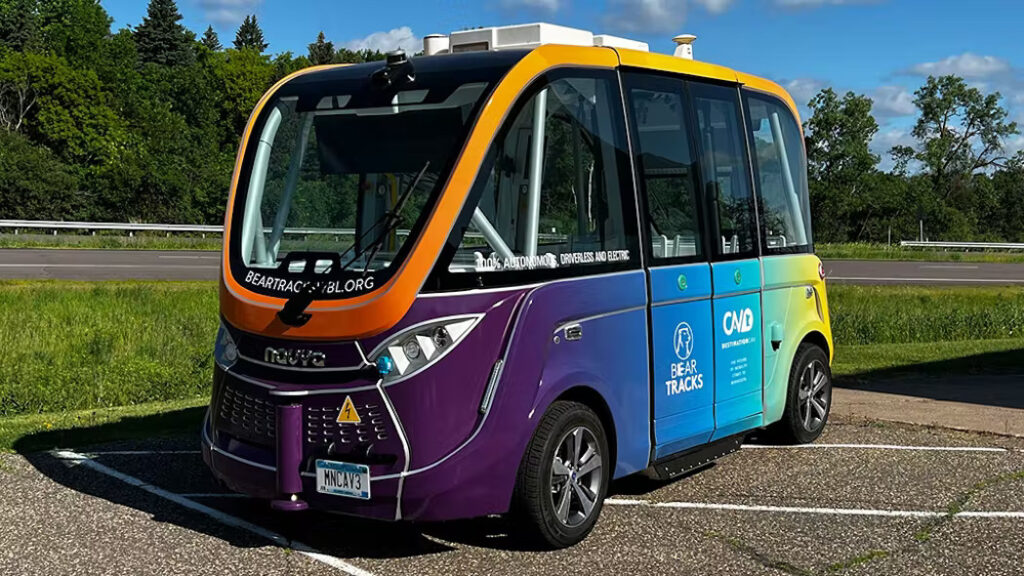 Summary
Through a partnership with the Minnesota Department of Transportation (MnDOT) and AECOM, the City of White Bear Lake, MN has launched an autonomous shuttle pilot program. The shuttle, named Bear Tracks, will be 100% electric, and run Monday through Friday on a 1.5 mile route connecting to key residential, commercial, and community areas in the city. 
Bear Tracks will use a Navya shuttle, which can carry 11 passengers, will include GPS technology and sensors to assist it along its route, and has a mobility ramp as well as other ADA compliant features. The shuttle will also have a safety driver who will act as an onboard attendant. 
One of the main focus points for Bear Tracks' one-year pilot is to address transit accessibility and equity. The shuttle is fare-free, and the project aims to enhance mobility for persons with disabilities and improve travel options for elderly residents, key elements of MnDOT's Connected and Automated Vehicle Strategic Plan. 
As automated vehicles become more active in the mobility landscape, pilots like these can show how they can be a valuable asset in addressing community transportation needs, as well as to explore the potential of this relatively new technology. 
Last updated August 12, 2022