City Launches New Phase of Autonomous Vehicle Demonstration, Grand Rapids, MI 2021
5 minutes Date Launched: Jul 26, 2021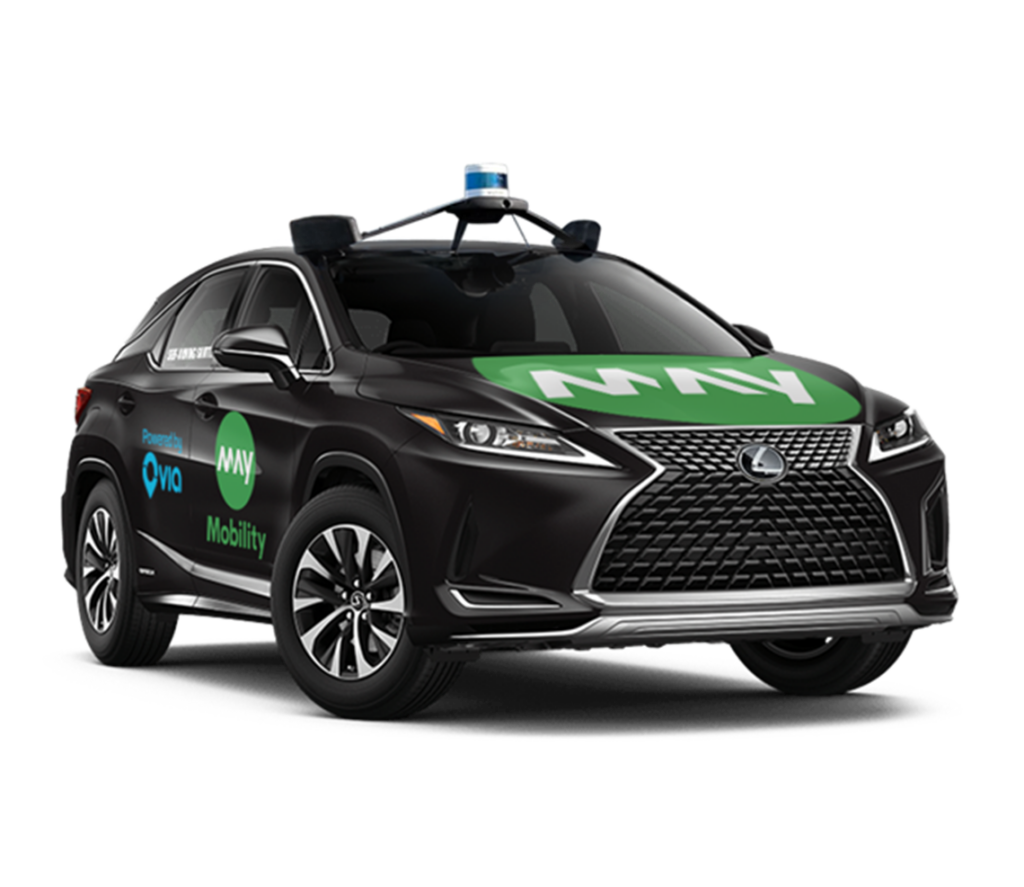 Summary
The City of Grand Rapids has launched Phase 2 of the Grand Rapid Autonomous Vehicle Initiative (AVGR). In this demonstration, customers can use an app to request fare-free shared autonomous vehicle (AV) rides to and from anywhere within a 4.21 square mile area inside the city limits. AVGR's fleet consists of four Lexus RX 450h's and one wheelchair-accessible Polaris GEM. Rides are available from 7 AM to 7 PM during the work week. Vehicles can seat five people and are staffed by one attendant, called an Autonomous Vehicle Operator. The Autonomous Vehicle Operators can manually operate the AVs if necessary. In the previous phase of AVGR, customers could use low-speed AVs on a fixed-route system. Key partners for this initiative include:
May Mobility, which provides supports the AVs;
Via, which provides the booking technology; and
Gentex, which provides and supports smaller in-vehicle technologies.
Grand Rapids sees AVGR as an opportunity to supplement public transit networks in certain areas of the city. As this demonstration evolves, it will be important to see how autonomous shared mobility continues to play a role in Michigan's second largest city.
Last updated September 22, 2021