City Launches Electric Microtransit Service, Richmond, CA 2022
5 minutes Date Launched: Apr 25, 2022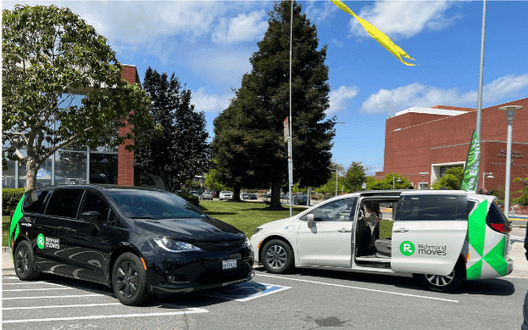 Summary
The City of Richmond is launching Richmond Moves, a curb-to-curb electric microtransit service. Customers can use this service to connect anywhere within a 5.6 square mile area. Key locations in the service area for Richmond Moves include two BART stations, a ferry terminal, Civic Center Plaza, and various recreational destinations. Richmond Moves has a fleet of three wheelchair accessible plug-in hybrid vehicles that can fit up to seven passengers at a time. Customers can request rides in real-time through a smartphone app or by phone. Via serves as the booking and routing technology partner for Richmond Moves. A standard single-ride fare is $2; rides are fare-free for people ages 60 and over and students. Richmond Moves operates from 7 AM to 7 PM, Monday through Friday.
Description: Video of Richmond Moves launch event.
Credit: KCRT TV
The City of Richmond is supporting this microtransit service through a $1 million grant from the California Clean Mobility Options Voucher Pilot Program. Richmond Moves is meant to ease connections between fixed-route transit services and key destinations across destination; around 80% of Richmond Moves' operating area serves low-income and historically disadvantaged populations. Microtransit can be a practical solution in lower-density urban areas, especially for the first and last mile on peoples' transportation journeys.
Last updated May 3, 2022