Valley Regional Transit Launches City Go Wallet, Boise, ID 2021
5 minutes Date Launched: Oct 1, 2021 Dates given are approximate.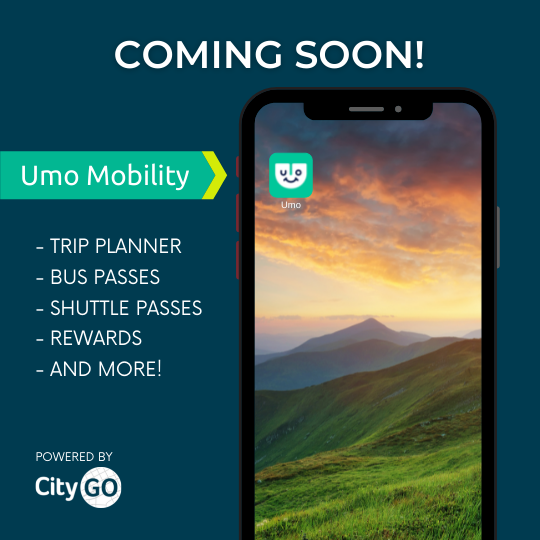 Summary
Valley Regional Transit (VRT) has launched a new transportation wallet program through its transportation management association (TMA), City Go. Whether customers use public transit or ridehailing services such as Lyft and Uber, VRT's City Go Wallet allows customers to pay for their commute. Customers can pre-load their City Go Wallet with money through a reloadable City Go Smartcard, through the Umo Mobility app, on an online portal, or at designated customer service locations. Customers can purchase City Go Smartcards at three different VRT customer service locations. The Umo Mobility app also has trip planning features. Customers can track information on bus routes in real-time and allow customers to set up and automatically reload their accounts when their wallets go beneath a certain value. Cubic Transportation Systems supports the Umo Mobility app and the payment technologies behind this new system.
The City Go Wallet also gives customers rewards that they can redeem for free bus rides or local business discounts. VRT is also implementing a fare capping system alongside the City Go Wallet. With this, customers acquire day and monthly passes after they pay for the value of these passes by completing individual trips. For example, customers who pay for and complete two trips within a day on VRT can use the transit system for the remainder of that day at no additional cost. This makes payment structures for VRT more equitable and user-friendly.
In the near future, customers will be able to use the City Go Wallet to book and pay for other transportation services, like parking, vanpool, bikeshare, and scootershare. Overall, the City Go Wallet is designed to make shared mobility services more accessible by offering people in the Boise area a mobility as a service (MaaS) type of platform.
Last updated November 15, 2021