City Expands Micromobility Program to Include Dockless Electric Bikeshare, Ann Arbor, MI, 2023
5 minutes Date Launched: Mar 20, 2023 Dates given are approximate.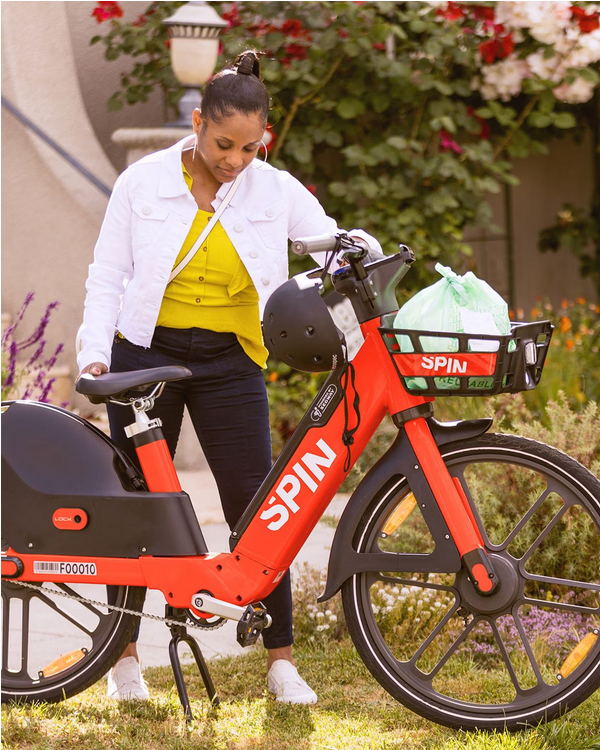 Summary
The City of Ann Arbor plans to expand its partnership with micromobility company Spin so that residents and visitors can access dockless electric shared bikes. Until now, Spin offered users in Ann Arbor access to a fleet of 400 dockless e-scooters. With the new agreement, Spin will also provide 100 dockless e-bikes that can move up to 20 miles per hour. In this new agreement, Spin will pay Ann Arbor a licensing fee of $0.20 per micromobility vehicle per day, a reduction from $1 per vehicle per day in the prior agreement. Spin will also share ridership data with the City of Ann Arbor and offer alternative payment options for low-income individuals and people without smartphones.
This new agreement with Spin is expected to enhance residents' mobility choices, especially for students at the University of Michigan. Shared micromobility is often a convenient and practical mode of transportation for college students looking to make short trips. This new agreement can also be a model for peer communities looking to start or extend their micromobility programs.
Last updated May 17, 2023