Rural and Small Town Transportation
9 Sections 45 minutes Author: Shared-Use Mobility Center
Module Overview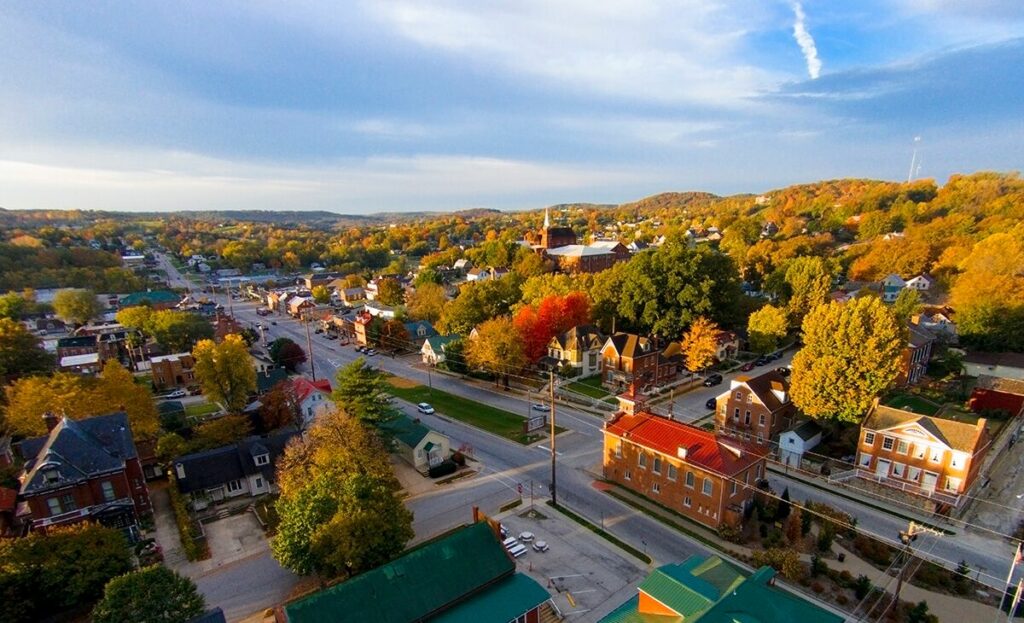 While rural and small towns have much to offer, many of these communities are experiencing overall population decline, increases in aging populations, and economic hardship, leaving them in a state of stagnation. The imbalance of resources, lower population density, and distance from urban centers often make certain mobility offerings – like traditional fixed-route bus service or shared active transportation programs – financially unsustainable in smaller towns. As a result, many residents are met with limited travel options that make it difficult to access essential services and maintain a higher quality of life. In this module, users will learn about the innovative ways small and rural communities tackle transportation challenges.
Key Takeaways
These software applications integrate all available transportation services in the region onto one single platform, offering residents better trip planning support. Most online trip planners are compatible only with traditional, fixed-route service, meaning that many of the flexible on-demand services are not included. This is particularly problematic for riders in small and rural markets, where fixed-route service is less prevalent. Several agencies across the county are working to address this gap. However, it should be noted that the presence and affordability of broadband in rural areas may be a limiting factor in taking on technological solutions.
Rural and small towns are characterized by low population density, decentralized trip destinations and origins, and car-oriented infrastructure. Thus, the provision of public transportation is often more expensive and comes with minimal connectivity and coverage. Additionally, since rural and small towns often have a substantial aging population, they often focus on providing specialized transportation services, which can leave out members of the general public who may not have access to a vehicle.
Community needs assessments can help identify and understand the unmet mobility needs of communities and develop solutions in collaboration with residents, especially in a rural context. By undertaking comprehensive processes to understand mobility needs, service information and procurement gaps are bridged between rural communities and mobility operators.
Bikeshare and scooter share programs are often owned and operated by non-profit organizations or local jurisdictions in smaller towns or rural communities. Often, these services are led by parks or city departments and run on a library model, where bikes can be accessed from local institutions. Furthermore, a number of municipalities that are potentially too small to support an independent bikeshare program are collaborating with their neighbors to establish county-wide programs. For instance, the City of Aurora, Downtown Neighborhood Association of Elgin, City of Batavia, and Village of Montgomery partnered with the Kane County Division of Transportation and Koloni to establish a Fox Valley Bike Share System.
Although neither volunteer transportation organizations nor carpooling are new trends, there has been a greater push to formalize these traditionally less formal activities in recent years. For instance, the Nebraska Department of Transportation chose to incentivize vanpooling throughout the state by establishing Go NEWhere, a vanpooling program. Through this program, the Nebraska Department of Transportation (NDOT) provides a subsidy of up to $400 per month to groups who rent vans from Enterprise for carpooling to and from work.
Locations:
Vermont
Michigan
Huron, CA
Pocahontas, IA
Tompkins County, NY
Dakota County, MN
Traverse City, MI
Corpus Christi, TX
Watertown, NY
St. George, UT
St. Lucie County, FL
Needles, CA
Nebraska