Shared Mobility Funding Strategies
5 Sections 45 minutes Author: Shared-Use Mobility Center
Module Overview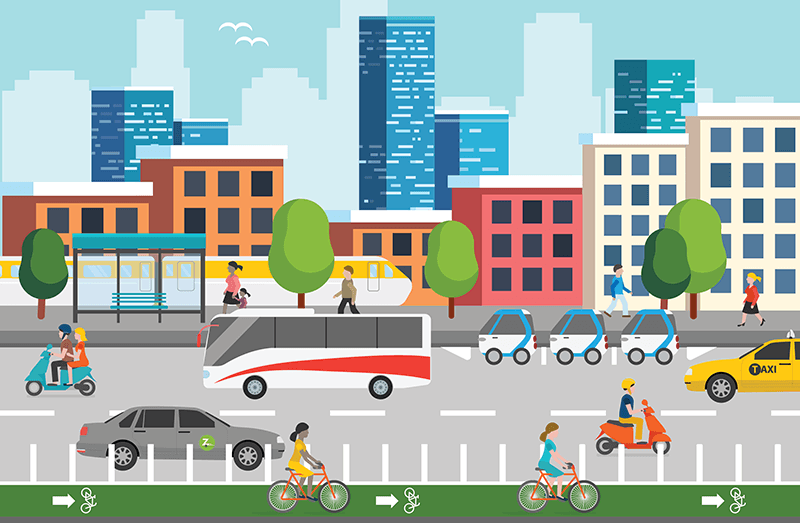 This Learning Module offers a comprehensive overview of funding opportunities for shared mobility pilot projects including governmental resources at the local, state, and federal levels. The module touches on different partnerships that can help leverage financial resources and provides a wide variety of funding strategies, support mechanisms, and revenue sources. There are many great mobility related ideas and pilot projects in the United States, however, funding sources and strategies are often what inhibits a pilot from turning into a long-term solution.
Key Takeaways
Most shared mobility projects are funded through public-private partnerships.
Federal agencies are continuing to establish and expand funding programs to include shared mobility projects, specifically those centered around electrification.
Understanding partnership dynamics and models is critical to leveraging innovative funding solutions and lasting shared mobility programs.
States and transportation authorities are beginning to establish dedicated mobility offices to develop innovative mobility policies and support the development and implementation of emerging trends. Often, these offices issue competitive grant opportunities local entities can benefit from.
Private foundations, corporate entities, charitable organizations and nonprofits are sources of investment for shared mobility projects as they often make donations, invest, or establish grant opportunities.
Locations:
Denver, CO
Norwalk, CT
Lake Nona, FL
Austin, TX
Los Angeles, CA
Chicago, IL
Dallas, TX
Grand Rapids, MI